Commercial Performance ArchitectureSM
Unleashing Marketing and Sales Productivity and Performance

At the highest level, companies focus on two primary achievements: financial performance based on efficiency and productivity, and growing overall company market value. While we all agree on the end game, the actual path to getting there is often not as clear.
The challenge all companies face
The health of the commercial ecosystem is fundamental to the achievement of strong financial performance and growing market value. The ability to accurately measure marketing and sales productivity and performance is frequently a challenge. We often have KPIs which fail to serve as accurate leading indicators, an inability to assess resources, and lack the actionable business insights that lead to financial success. This flaw is often embedded in our existing systems. We just accept them and their negative impact to our potential revenue and expense as a part of doing business.
A complete solution
The Commercial Performance ArchitectureSM (CPA) addresses these challenges with an integrated suite of solutions designed to dramatically enhance your sales and marketing performance.
The CPA phased implementation drives improved Marketing and Sales productivity by:
Identifying performance barriers and opportunities across people, process, technology and information
Creating an integrated measurement framework linking operational and financial KPIs
Developing a data-informed decision-engine to prioritize actions and investment
Clarifying sales and marketing leading indicators to better predict financial impact
Implementing a performance tuning process for continuous improvement.

Commercial Performance ArchitectureSM (CPA)
Four Phase Implementation
Discover & diagnose
Productivity benchmarks
Stakeholder orientation
Proficiency DiagnosticSM
KPI & reporting inventory
Lookback analyses
Align & Adopt
Working team kick-off
KPI alignment work sessions
IDEA Measurement BlueprintSM
Reporting prototype(s)
Change management needs
Implement & Optimize
Solution integration
Dynamic OptimizationSM
Annual recommendations
Stakeholder feedback loop
Financial contribution report
Test & Learn
Performance TuningSM
Validation of leading indicators
Engagement review
Clarify key customer actions
6-36 Months Post Kick Off
Key elements of the CPA Architecture
The Performance DiagnosticSM focuses on the areas that drive or inhibit marketing and sales optimization: People, Process, Information and Technology. Using a customizable 360 assessment, qualitative and quantitative insights are captured to identify the potential gaps and inefficiencies impacting commercial performance.
IDEA Measurement BlueprintSM is a framework that aligns operational and financial metrics to inform commercial decision-making. Five levels of measurement are designed to support role-based information and reporting needs within the organization.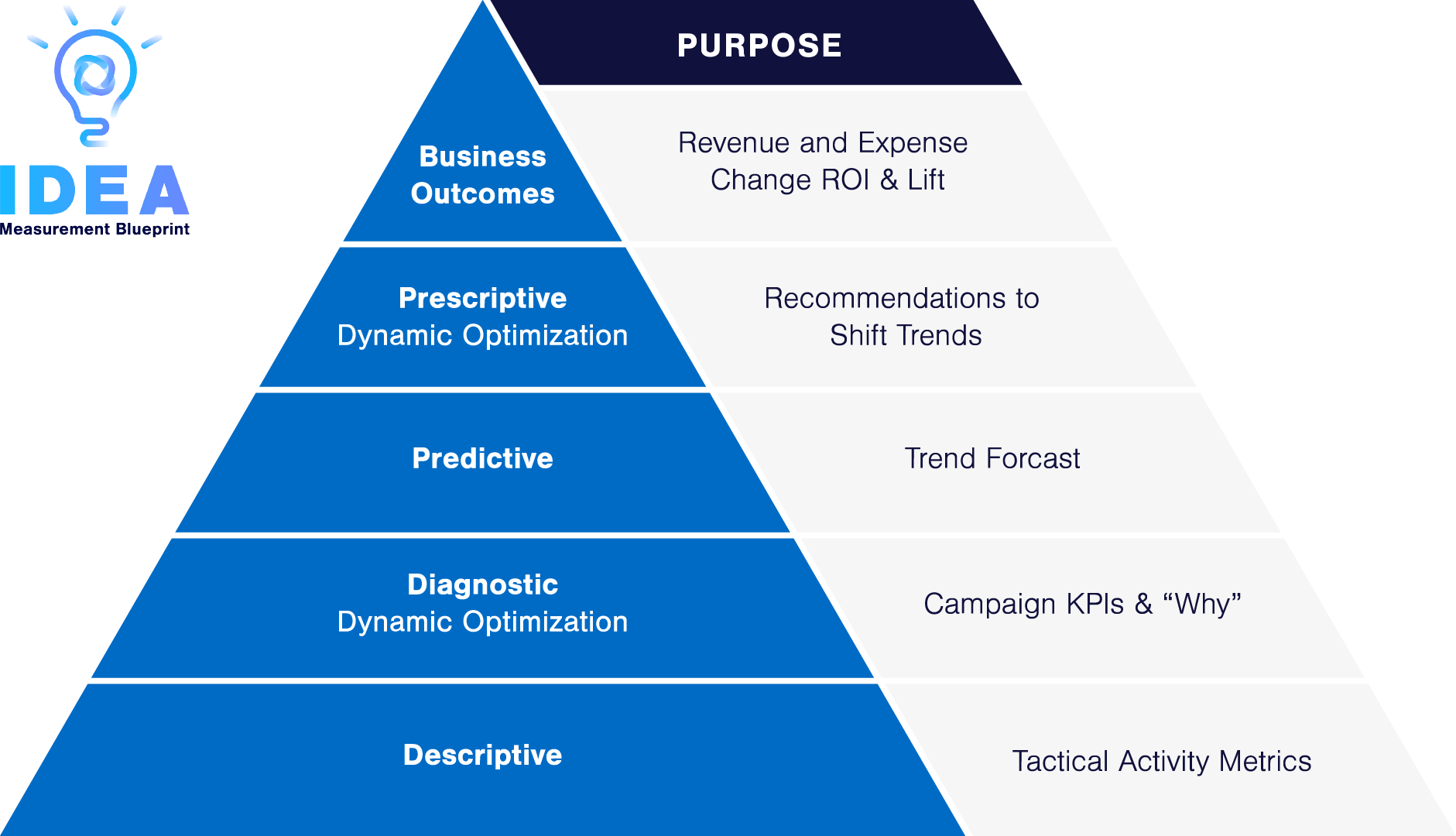 Dynamic OptimizationSM is a decision-engine that interprets measurement and prioritizes actions including investment levels and financial impact. Many types of analytic methodologies, AI, decision science and subject matter expertise contribute to the recommendations that are generated. There are two levels of the IDEA Measurement Blueprint that most heavily depend on Dynamic Optimization: Diagnostic and Prescriptive.
Performance TuningSM integrates test and learn methodology to ensure continuous marketing and sales performance improvement with an experiential process of identification of sales and marketing best practices.
The connection between KPI and the Commercial Ratio
The Commercial Ratio is a high-level measure of the efficiency and productivity of the sales and marketing ecosystem. The Ratio is important as a metric for investors who are assessing the return on sales and marketing. Investors are interested in productivity, effectiveness, efficiency, costs and profit. The Commercial Ratio enables investors to compare commercial productivity across companies.
It can be included as a primary KPI to assess Business Outcomes in the IDEA Measurement Blueprint. Sales and marketing are both focused on driving revenue growth and the Commercial Ratio provides a single metric to measure how well the commercial system is performing.
Revenue Growth
Sales & Marketing Expense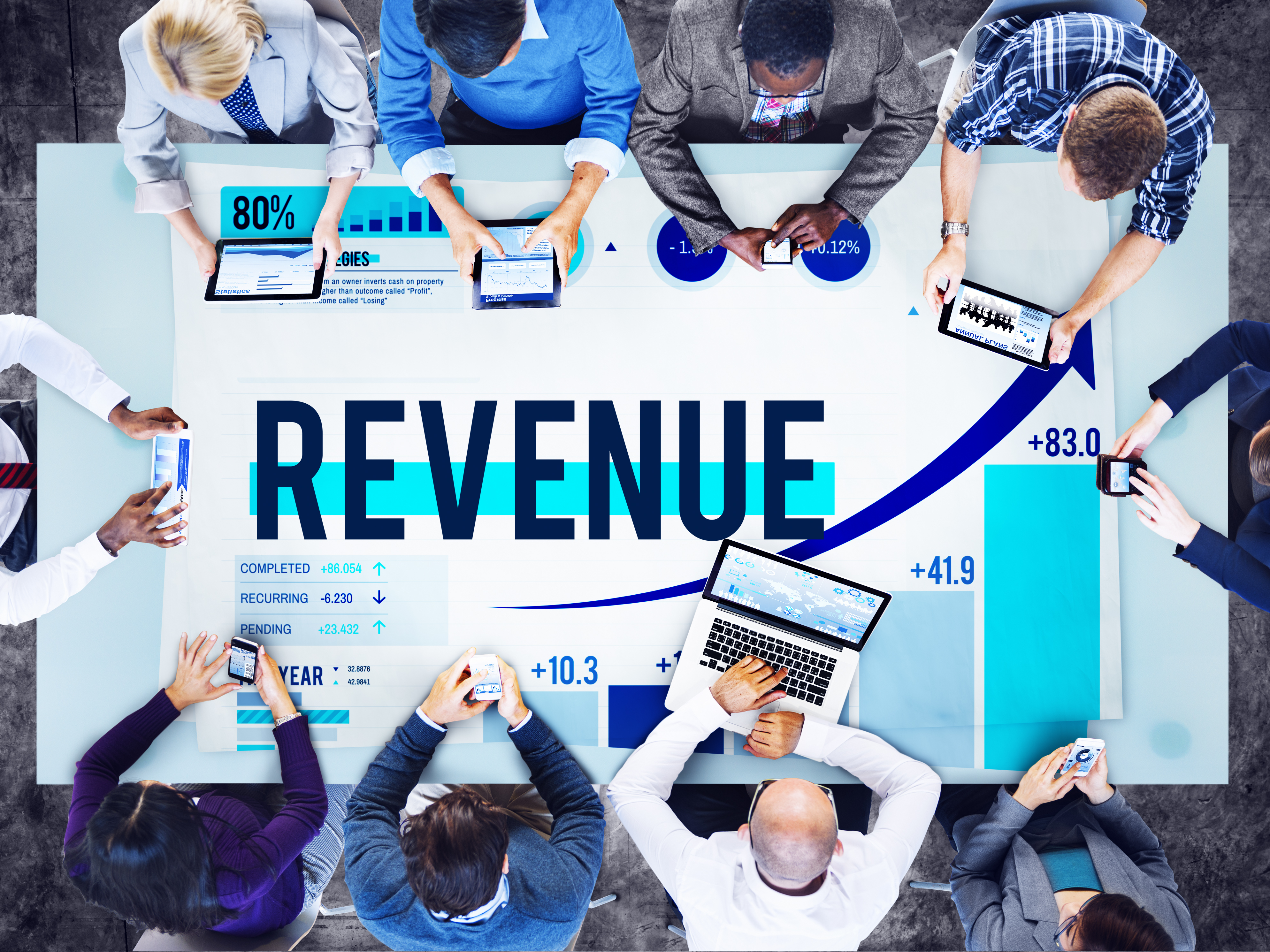 Significant savings
and revenue increases
---
Our implementations have saved individual brands $200K to $1.2 million annually, and have generated 19% increases in marketing attributed revenue based on current spending. ROI is easily achieved in less than a year and many times in as few as six months.
As a trusted outside resource, Measurement Mojo can make the hard calls. No more silos of protected inefficiencies or finger pointing. No more excuses about it being the best you can do with what you have. KPIs are re-examined and realigned fusing human expertise and experience. People, processes, information and technology are reviewed to determine if you are maximizing your proficiency for optimal contribution to revenue. With Measurement Mojo guidance, your company can do more, can be better, and can level-up to higher efficiency and performance.
Measurement Mojo will consult with your teams to customize a measurement framework to your organization and leverage proven systems and processes to ensure implementation of your marketing and sales strategies are aligned and optimized to achieve your business goals.
Ready to experience the thrill of commercial performance?
Learn more about the Commercial Ratio and how it is used to improve company performance
Contact Us